I want to provide some value from a real production I have worked on inside Avid Media Composer. I have worked on this project several years back. This is just an example, but you can use this type of structure for your next project. I like to make my blog posts as simple and straightforward as possible.
*This is purely for educational purposes only*
Here is a project from a Digital series I worked on called Sound Off within Avid Media Composer. There were multiple episodes back in 2016. In any Editing Platform, I always like to organize my projects sequentially. The folder's are labeled sequentially and the BIN's are housed within those folders.
Avid Folder Structure Breakdown:
01_Current Cut (This will contain the sequence's that the editor is working on)
02_Media (Contain's the days shot footage, in this case there are two camera's A CAM and B CAM). We had the RAW Footage shot and then Transcode's of the footage in DNX HD Codec for editing. Also this had external production audio, so there is a folder for that as well.
03_Exports (All the outputs of the editor's cuts for review and final's live here).
04_Asst_Work (Folder for the Assistant Editing work only).
05_Assets (the series GFX live here).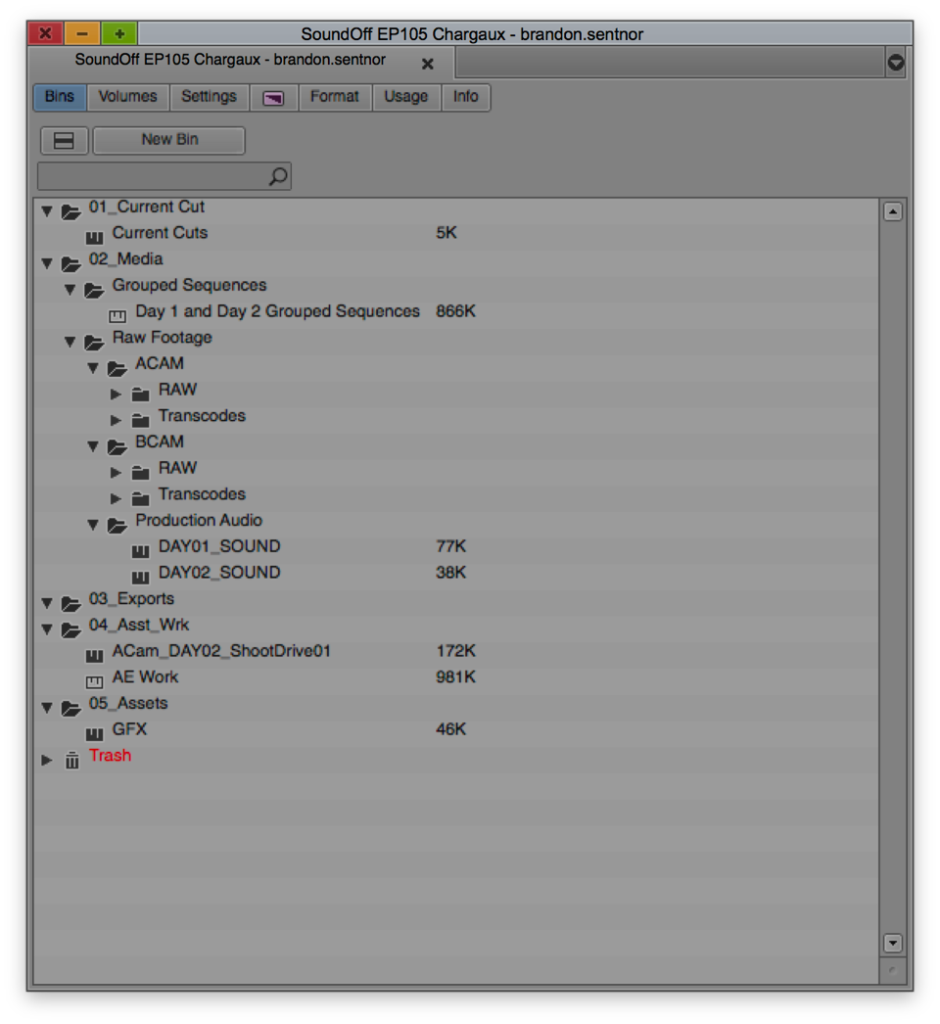 In the 02_Media folder there is a BIN with two sequences set up for editing. The sequence for Day 1 only has one camera and for Day 2 it has two cameras in multicam. Grouped is a post production term for Multi-Cam. This particular project had two camera's (A and B Cam) as well as external production audio.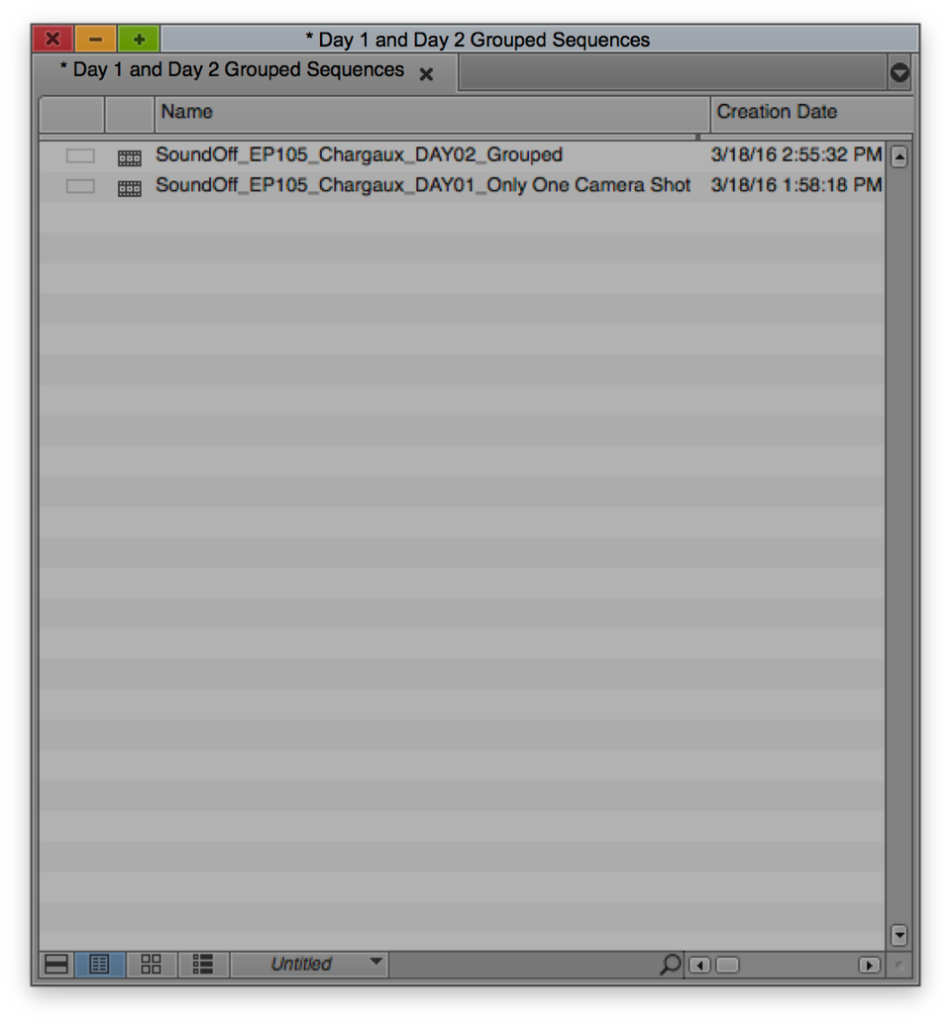 In the timeline below, there is grouped (G) footage Track with production audio on the audio tracks. It is always helpful to label your tracks.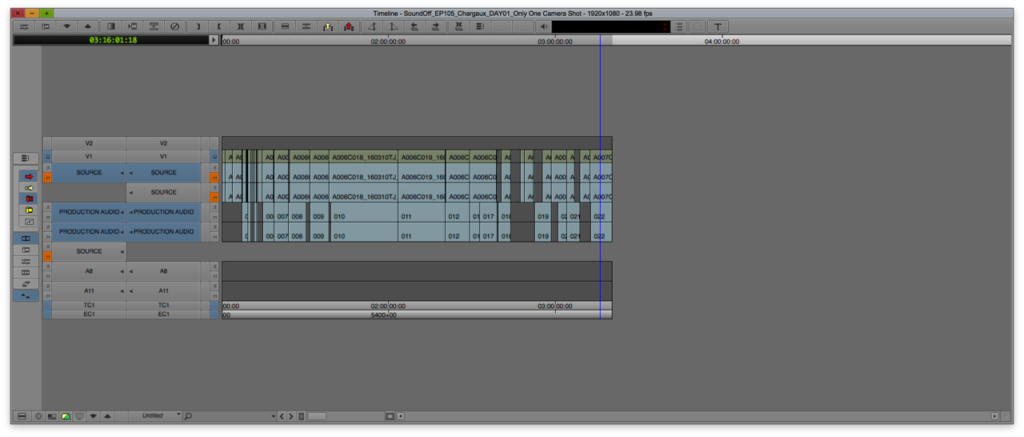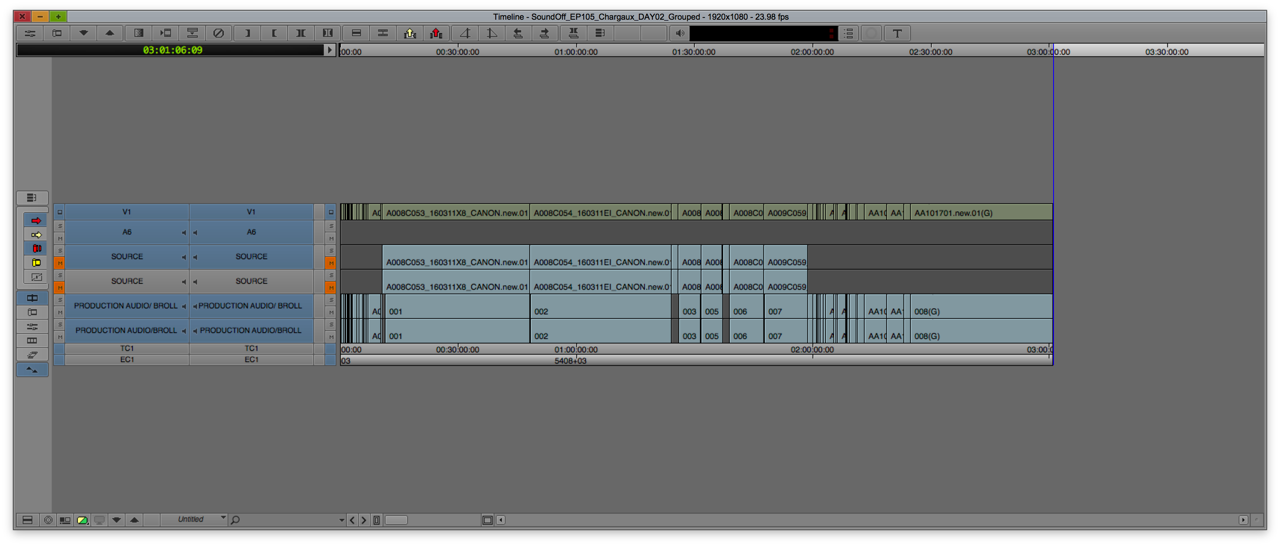 The most important thing is to set up your projects so anyone can open your project and know where everything is. This will make editing so much better.
Cheers!
Brandon