I fell in love with storytelling, when I was about 13 years old. I used to love skateboarding and would use Windows Movie Maker to edit skateboarding videos for my friends and I. It was a thrill, and it was then I realized I fell in love mixing technology with creativity.
Almost 9 years later, I have had the privilege to work on Television Game shows, Web Series, Corporate Videos, Music Award Shows and everything in between. In this blog post, I am going to share with you some of the brutal truths I have learned working in this industry.
SOME ARE AMAZING! THERE ARE ALSO HARSH REALITIES YOU MUST FACE HEAD ON.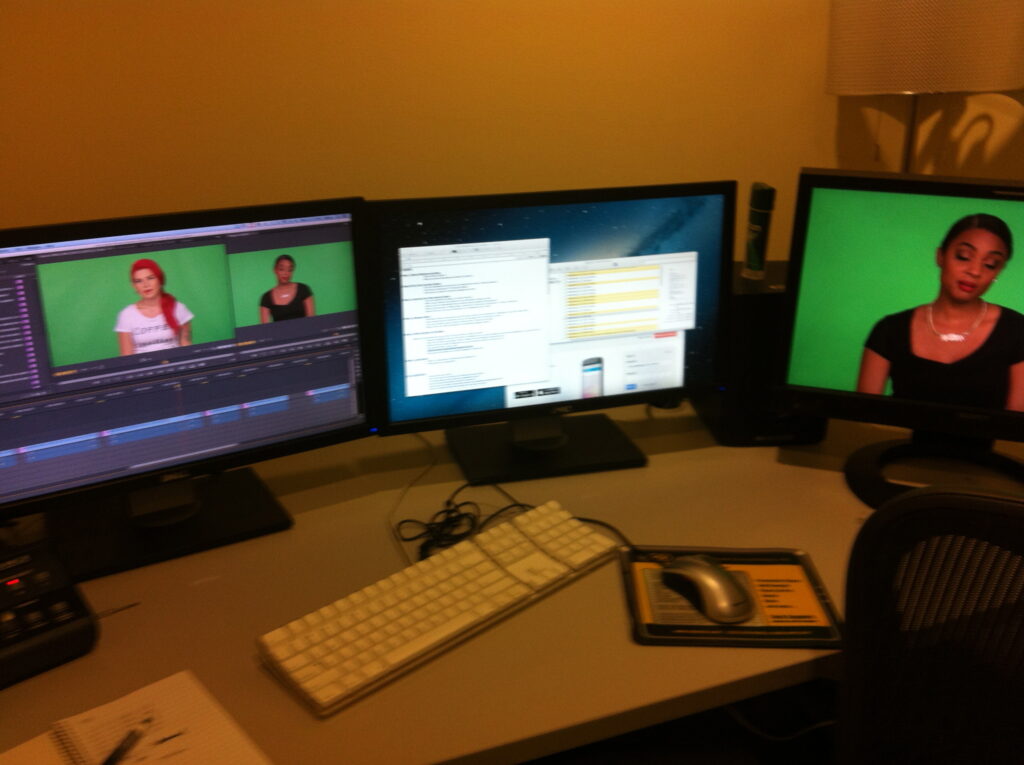 Once I built a solid Video Editing portfolio, I reached out for TV Assistant Editing jobs because I knew TV Editors had way more experience than me editing notable projects and TV shows. I started doing Cold outreach and emailed tons of people each week introducing myself, sharing my portfolio, and skills with them. I eventually landed an Assistant Editing job in 2013 for a MTV Show called Girl Code. I was able to learn on the job as I went. I would do String-Outs (Television Post Production term for basic rough cuts of scenes to prep for editor's to assemble scenes). I enjoyed doing that and eventually did everything to Media Management (managing the show's media, assets, GFX, SAN shared storage) to many other tasks.
Here is what I learned:
You must learn the technical skills, of course, but you also need to learn how to build and maintain relationships. Most jobs are through word of mouth so reputation is everything. I had to work on social skills and still am quite frankly because it was a huge blindspot for me. A lot of people are there for the pay check, so you have to be the one to really enjoy this, that is how you will shine. The cliche of doing what you love; it's true and make's a difference.
I still plan on becoming kinder and really honing my soft skills. I know in the past, this has affected the way I came across and people perceive me. I am young, so in order for me to handle this, I have to audit myself and really improve it.
HARSH REALITIES:
1 – YOU ARE EASILY REPLACEABLE – This is a hard one to swallow, but you have to do things to make yourself stand out in this industry and in life. Learn the technical and skills, but INVEST IN YOUR PEOPLE SKILLS.
2 – HAVE HEALTHY PERSONAL BOUNDARIES – A lot of people won't treat you how you think they will and you will be shocked. I have gotten yelled out and been in crazy situation's in this industry. I just ignored it and took it, but I had to learn ways of handling it. You will develop THICKER SKIN by being less reactive and obtaining healthy boundaries with people.
3 – ALWAYS GENERATE NEW OUTREACH – Remember above I said, nothing is guaranteed, and you can even see it now in the world. LET THIS LAND. Even while you are working freelance jobs, you always need to be applying to new jobs online and making new connections. This is hard to take in, but it's necessary.
4 – SAVE YOUR MONEY – Right now more than ever this is paramount. Every job you do, try to save as much as you can for hard times. Have at least 5-6 months of rent saved.
5 – YOUR TRUTH IS MORE IMPORTANT THAN THE JOB – This took me 8 years to learn. As someone who was so impressionable and just happy to work on whatever that was thrown at me, I eventually got burned out. The hour's were really getting to me and affecting other areas of my life. If you feel something is wrong, change it. No one will do it for you, BUT YOU. Don't get me wrong, I love some of the projects I was on, but after a while, you need to choose between work and health. BALANCE is key especially in an industry where you work more than you can enjoy your social life.
Now that we discussed harsh realities, I want to talk about the beautiful things about working in this industry.
1 – YOU GET TO USE YOUR CREATIVE MIND – There is nothing better than having a job where you can really give your gifts to the world. It's a blessing from GOD. Your creativity is a powerful energy that you can transmute into your career. I know this sounds woo woo, but IT IS to me! It's a spiritual renewing thing. You will not only get better at what you do over the years, but it will be come a sort of spiritual act as well.
2 – YOU MEET LIKE MINDED PEOPLE – Some of my best friends have been through working in this industry! I met some amazing giving people who are not only fantastic at what they do, but are truly great people. I am very grateful I have them in my life and wish the best for their growth and career.
3 – YOU WILL BE MORE RESOURCEFUL AND SELF RELIANT – By being in such a cutting edge industry, you are always on your feet, and it will force you to grow. YOU WILL LEARN FROM YOUR MISTAKES AND ADAPT FAST. What a beautiful thing right!?
4 – HELPING OTHERS – This is the most important thing as I am maturing. I WAS ABLE TO HELP PEOPLE GET WORK! There is no better feeling than to help friends and people learn and work. I have had the privilege to get people some cool freelance gigs and be a connector of talent! Also by me blogging, I feel like I am growing in my power!
This has been one of my most personal and detailed posts, and I really hope it helps you avoid the pitfalls I have made. While there are harsh realities, there are also amazing insights and fun you will have working in this creative field.. AH The paradox! Without the ups you wouldn't have the downs. I hope you found this informative and please share it!
As always, stay healthy,
Brandon