Happy New Year!
I am currently editing offsite using a 40 inch HDTV (Ideally I use a broadcast monitor) and AJA T-Tap. I recently picked up a Blackmagic UltraStudio Mini Monitor as well as a AJA T-Tap. Both are great. The T-Tap is an external thunderbolt I/O device for editing and color correction. The reason to use this for editing is to make sure your external monitor with your program matches correctly with the editing timeline/resolution/ frame rate/color. I brought my T-Tap for working remotely to fully test it out. It gives you a 10-bit broadcast quality playout to a monitor (HDMI or SDI). I tested it with my Flanders Broadcast Monitor (SDI input) and it looks fantastic. You can take this anywhere you go and fit in your pocket! The advantages of T-Tap over the Mini Monitor is, it can output 2K and 3D support for monitoring. This device I believe came out in 2012. Way ahead of it's time.
The T-Tap is hooked up to my Macbook Pro i7 16GB Ram running Mac OS Catalina. I am running Premiere Pro. I am in a 1080i (Interlaced signal) 29.97 FPS sequence.
Thunderbolt 2 to the T-Tap and HDMI out to the TV. It's that simple.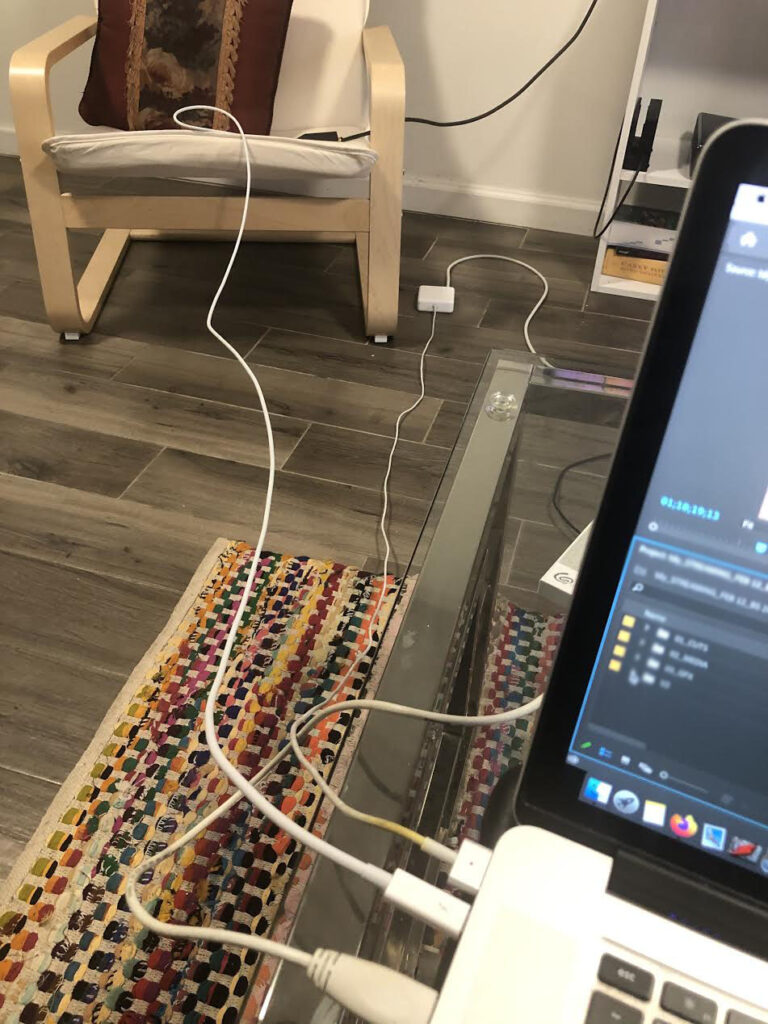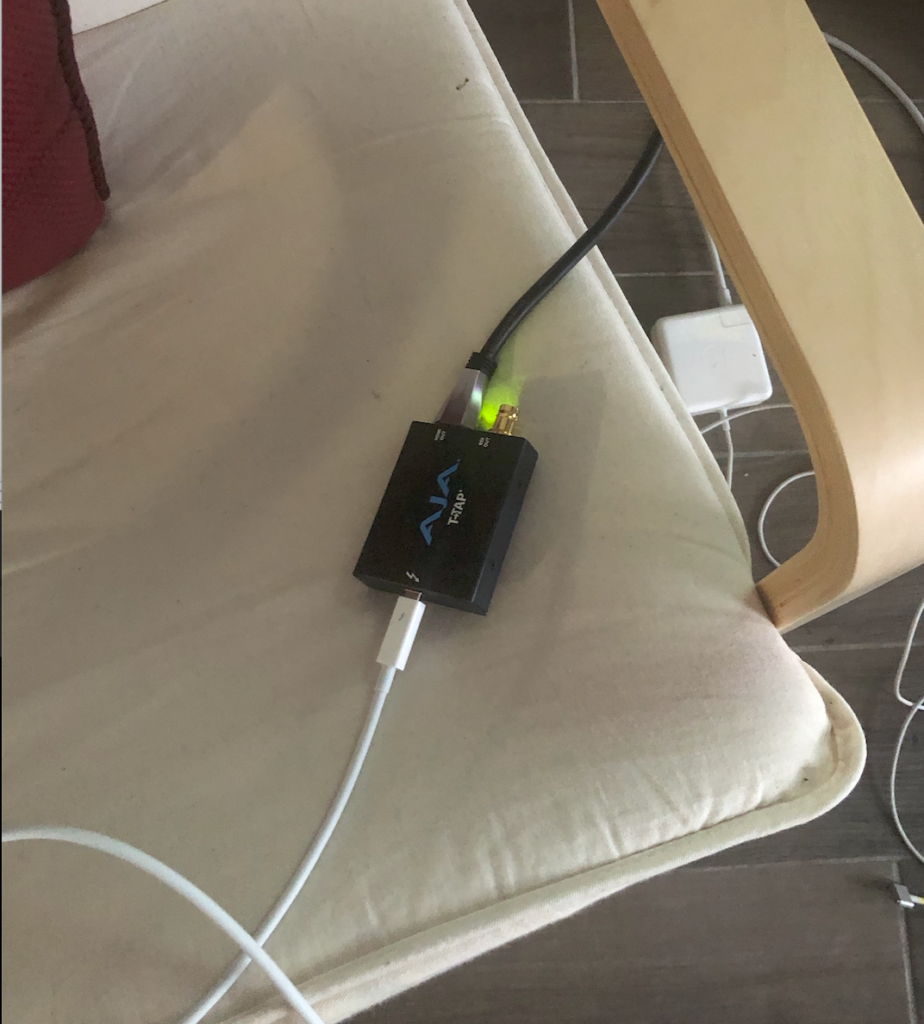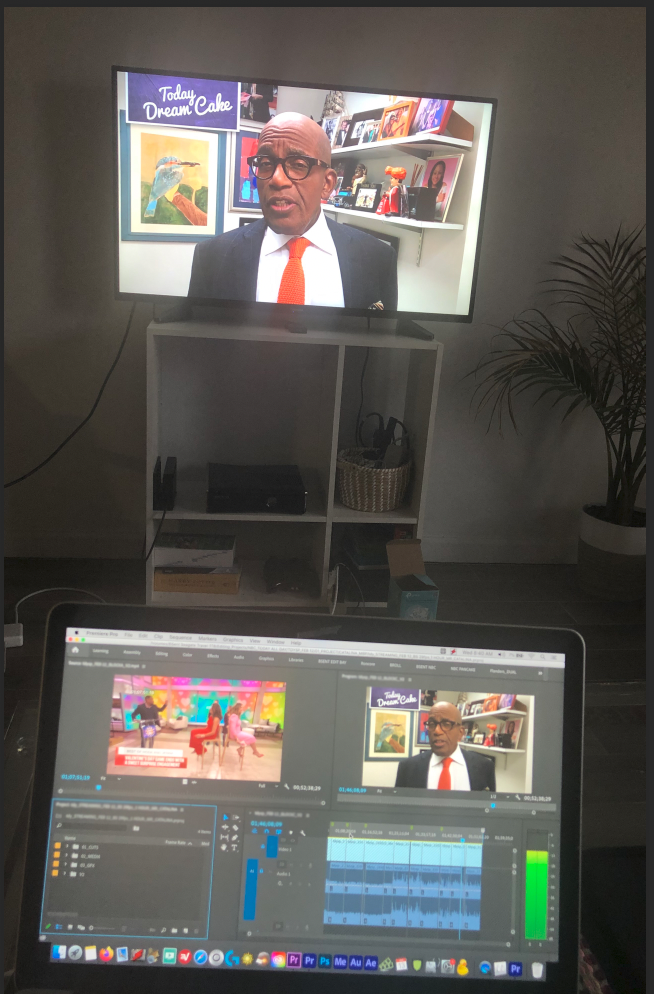 AJA T-Tap // Apple Thunderbolt (2M) 6.6 Feet // HDMI
Setting up the Control Panel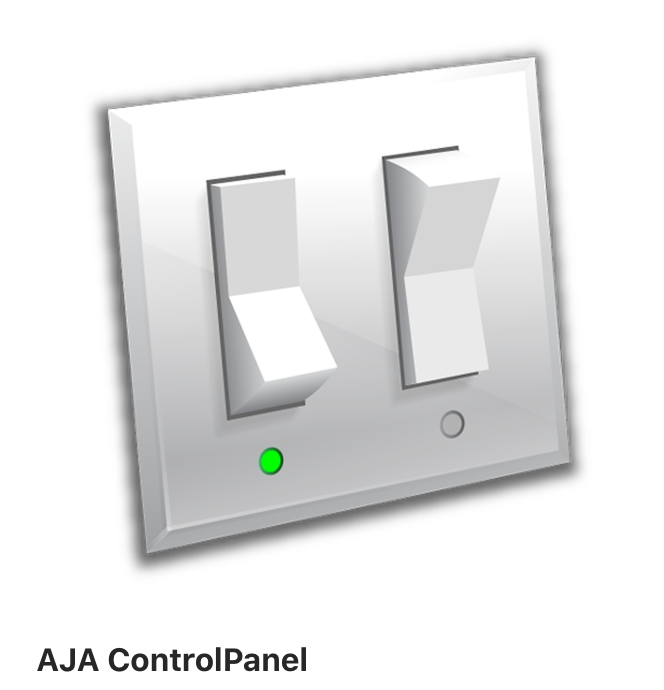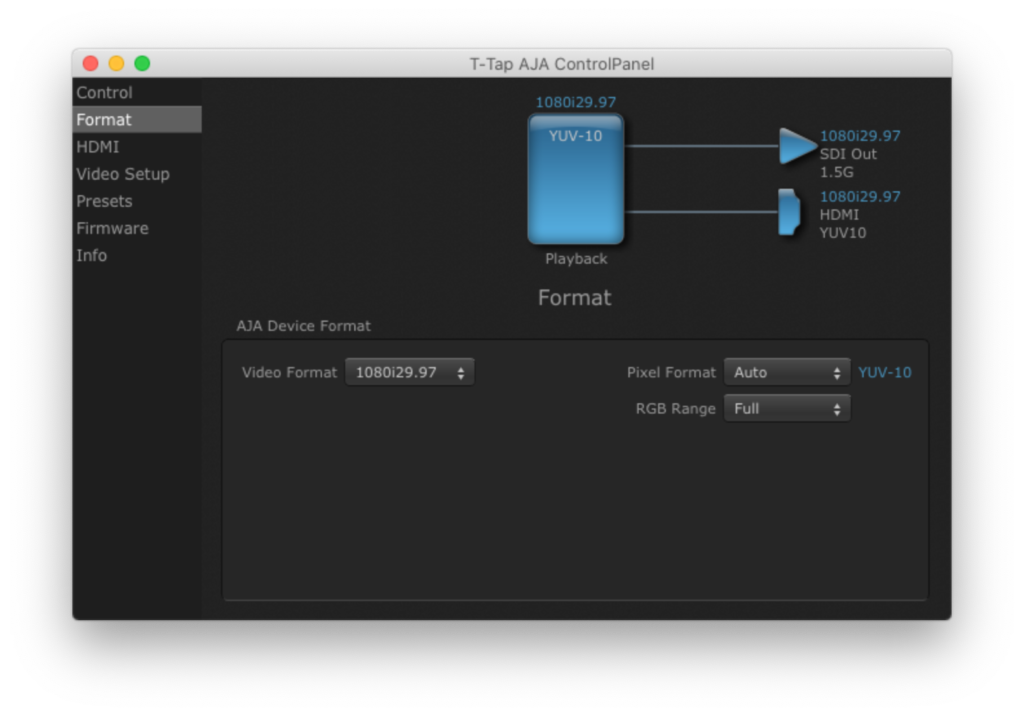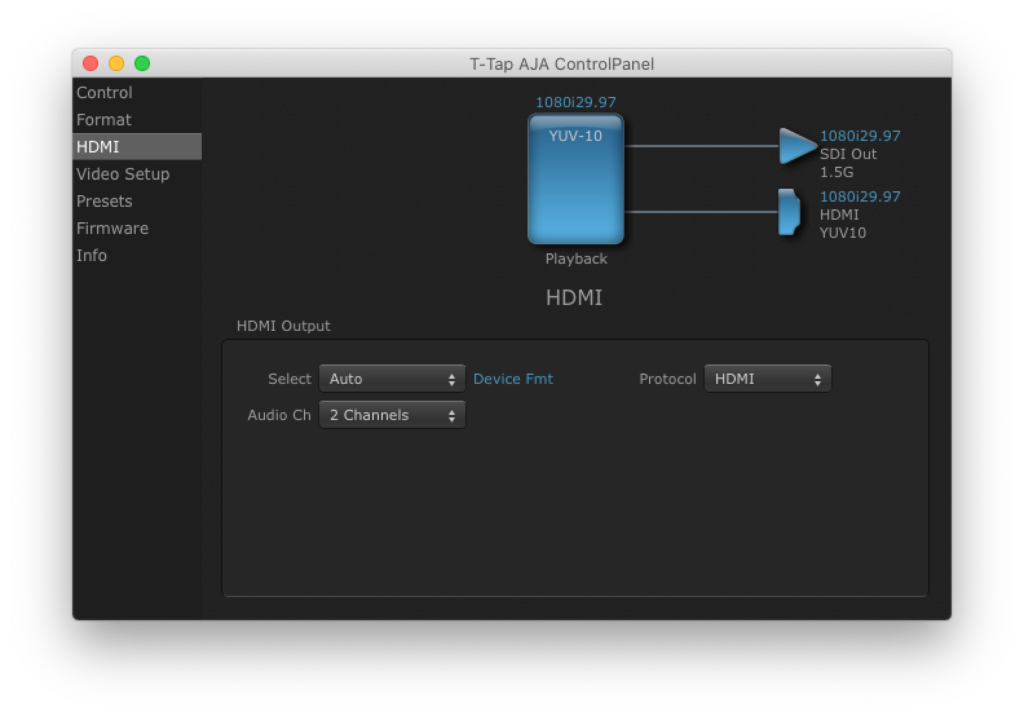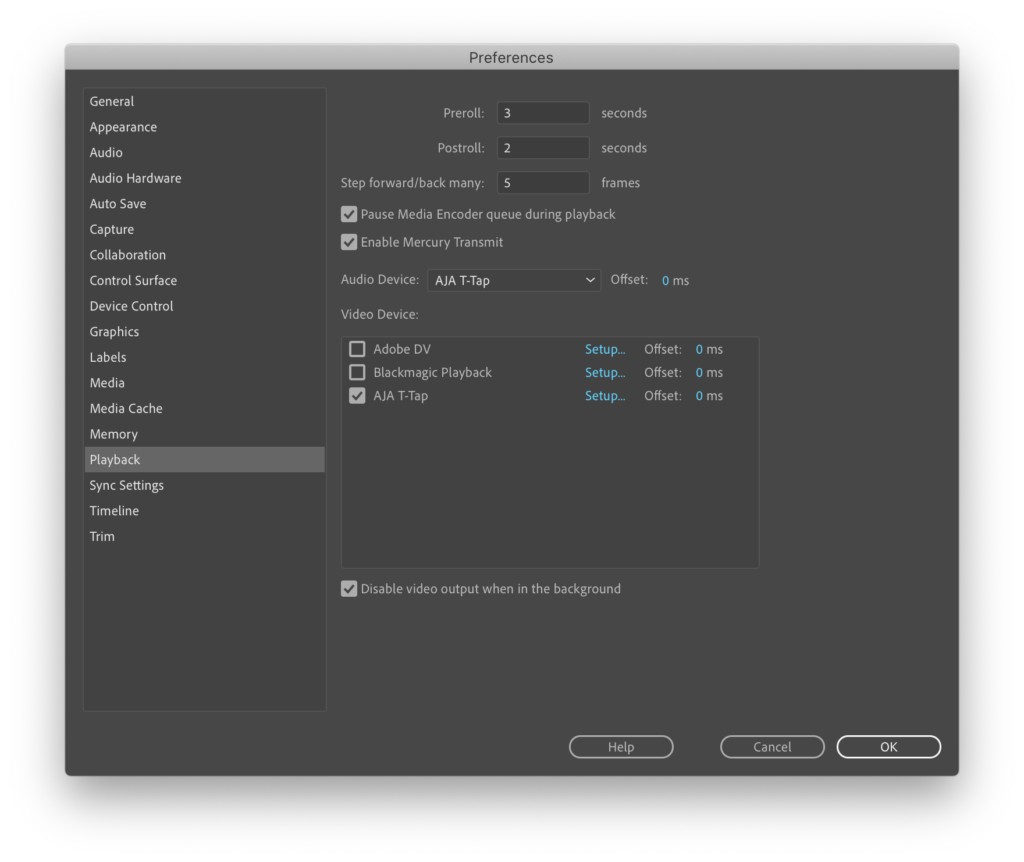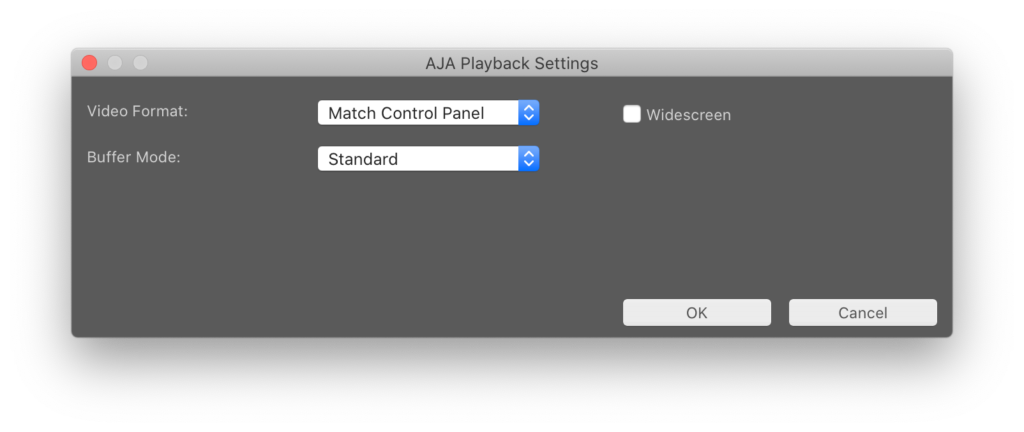 Overall, this device is working fantastic. I am thrilled with it. The Mini Monitor is also great. Please note this will not work with Resolve, for that you will need the Mini Monitor.
Happy New Year and Cheers!