I used to refer to myself as just a freelancer/gig worker. People like myself view themselves as just that. We view our self as an isolated thing instead of viewing what we do as a value offering service provider or mini brand.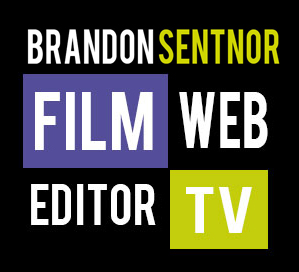 YOU ARE THE BRAND.
THINK OF YOURSELF AS A MINI BUSINESS AND VALUE OFFERING SERVICE PROVIDER.
Top 3 Benefits of viewing yourself as a service provider instead of just another gig worker:
BRAND IS AUTHORITY: You will be taken more seriously by the industry as a whole. When you view yourself as a brand; you are an authority and you will be taken more serious. This isn't to say not actually have value. Your level of skill will always matter. If your skill and value your offer is high; why not brand yourself in that manner?
STAND OUT FROM THE CROWD: People are buying into your reality and your story. PEOPLE LOVE STORY. If you just market yourself as another freelancer that is how you show up; YOU SHOW UP THE SAME AS A EVERYONE ELSE.
YOU WILL LEAVE A GREAT IMPRESSION UNDER THE RIGHT MINDSET: When you come from a mindset of not only am I adding value to my industry, but I am also building myself up. Your confidence and self image will grow as you view yourself under this lens.
HERE ARE ALSO SOME WAYS TO STAND OUT AND TO REALLY BRAND YOURSELF:
CARE MORE ABOUT YOUR PROGRESS IN YOUR FIELD THAN ANYONE ELSE. PEOPLE CARE BUT YOU HAVE TO CARE MORE. THIS IS A KEY PRINCIPLE IN LIFE IN GENERAL.
BLOG ABOUT YOUT NICHE, CRAFT, PASSION AND FIELD.
GO TO INDUSTRY EVENTS AND CONTRIBUTE BACK TO YOUR INDUSTRY.
OFFER VALUE TO PEOPLE IN OTHER INDUSTRIES.
CREATE A WEBSITE THAT IS EASY TO USE AND NAVIGATE.
TAKE WORKSHOPS AND CONTINUING EDUCATION IN YOUR FIELD. ALWAYS BE SHARP IN WHAT YOU DO AND HOW YOU PRESENT YOUR BRAND TO THE WORLD.
In this blog post, we spoke about the benefits and how to view yourself; as well as simple strategies to move forward with ease. Hope this helped,
– Brandon